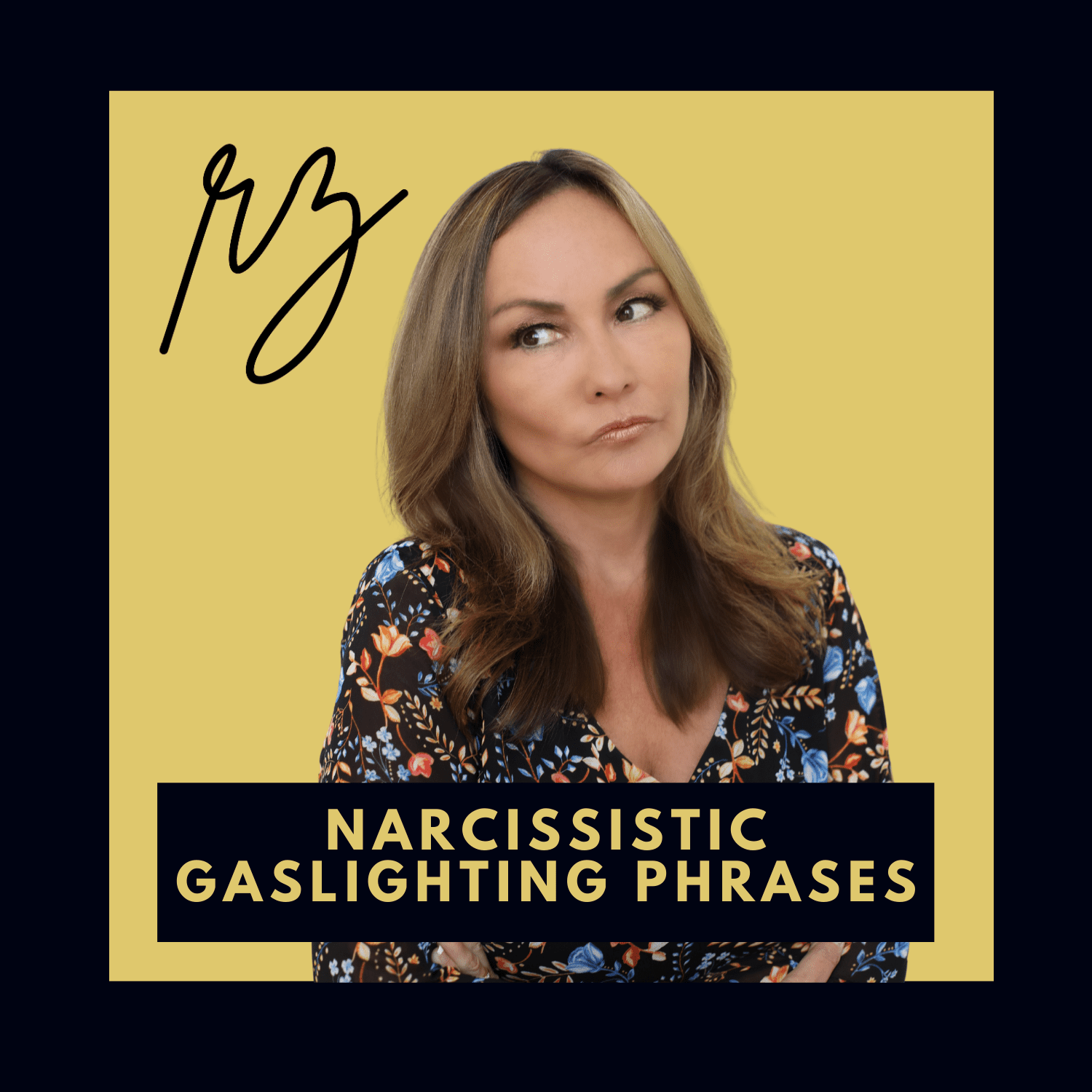 Gaslighting is one of the narcissist's go-to methods of devaluing. It's a form of psychological manipulation where the narcissist tries to get control over others by making them question reality. It's almost like they need to gaslight their targets. They're compelled to make their victims feel like they are crazy. It's a way of life for them. They use this method in various contexts and, especially, in negotiations. It also tends to come up frequently in the discard phase. I see this a lot in my law practice. If you have any kind of relationship with a narcissist, you will likely see these gaslighting phrases used. Believe it or not, they're pretty predictable. If you hear one of these phrases, it's important that you remind yourself that you are NOT crazy and that they are simply trying to manipulate, control, and terrorize you. 
"You're Crazy"
Calling others crazy is one of the most obvious forms of gaslighting that a narcissist might use. This is especially used if you try to bring something up that they don't want to hear. There might be a conversation surrounding infidelity that you want to address. You might want to address their sketchy behavior. If and when you try to bring this up, they are likely to pull this one out of their bag-of-tricks. In calling you crazy they are trying to disqualify you entirely. Over time, you may start to disqualify yourself and your truth if you've endured enough gaslighting. Not only is this gaslighting in and of itself, it's also incredibly mean and a form of emotional bullying because of the name-calling factor associated with it. 

"You're Just Insecure/Jealous"
Calling others insecure or jealous is a perfect gaslighting tactic for a narcissist to use when being confronted with signs of cheating/inappropriate/sketchy behavior. You might have a gut feeling about a person that you think your narcissist might be interested in or involved with, you might have seen inappropriate text messages pop up on their phone. If for any reason you decide it's something you'd like to address, you are more than likely going to be called insecure and jealous in addition to being called crazy. 
I had a client one time who had followed her husband to a hotel only to find him there with another woman. My client actually saw them go into the hotel together and leave the hotel room together only an hour or two later. She also had credit receipts to show that he had purchased the room at the hotel. He told her that nothing happened in the hotel and that he and the other woman only "talked" and that she was being way too insecure and jealous. She wanted to know if she should believe him or not. Even when the truth was so obvious to the rest of the world, she had endured several years of perpetual gaslighting that she could no longer trust herself to differentiate between fact and fiction. 
If you are feeling insecure and/or jealous and are dealing with a narcissist, it's probably for a good reason. Try to clear away all of the fog and follow your instincts. 
"It Was Just a Joke"
When narcissists accompany a snide comment with justification that they were only trying to be funny, they are not only denying their gross behavior but also gaslighting you in the meantime. The narcissist may say something to hurt your feelings and in response to you taking offense will explain that they were simply joking. This is the narcissists way of devaluing their targets while also gaining mental and emotional control over them by making them question themselves. 

"I Never Said That"
One of the most ridiculous forms of gaslighting is when a narcissist denies that they have done or said something that is so easily verifiable. Even if you have proof, they adjust reality through a simple denial. I had a client one time who's soon to be ex-wife was threatening him. She told him that if he didn't do exactly what she wanted him to do, she was going to contact the "authorities."  He responded with something like, "There's no reason to threaten that you're going to call the cops." She defended herself by saying, "I never said I was calling the cops. I said I would contact the authorities." Cleary, she was attempting to gaslight him while deflecting responsibility for her words. Although you may feel like your brain is jumbled, trust the fact that you know what is true and what is false and that the person you are dealing with is gaslighting you. 
Moving the Goalposts
The last one is my favorite because it happens in negotiation all of the time and it's just fascinating to watch. When a narcissist moves the goal posts in negotiation, they are moving their desired outcome to further obtain narcissistic supply.   For example, when two parties are trying to resolve an issue and a conclusion is finally agreed to- they will suddenly change their minds and take their offer off the table. Subsequently, they will tell you that it's your fault that the negotiation is taking as long as it is and you may even come to believe that. Do not settle for less than what you deserve. If you are getting ready to negotiation with a narcissist, expect this and prepare accordingly. You'll need a super strong strategy and invincible leverage to fight this awful tactic that they so frequently utilize.